IP telephony
Modern business is hard to imagine without e-mails, instant messengers, phones and the Internet. IP-telephony is needed by companies that need to measure time and the number of their calls, as well as be able to listen and record calls.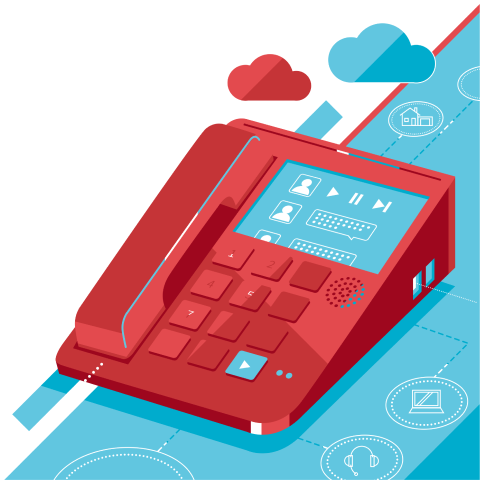 How it works
4

We set up PBX and install software

3

We purchase equipment

2

We select the server or the number of SIP phones

1

We conduct an audit
Advantages
Scales business

IP-telephony allows business not to be tied to locations. You can organize a single call center that will work all over the world with the Internet access. Create a single workspace for all remote professionals.

Integrates into business processes

Integrate your calls into business processes: a CRM system or 1C and get a convenient tool for managing and analyzing of calls, as well as for collecting data. Set special greetings dedicated to holidays, weekdays or weekends.

Collects data and analyzes it

IP-telephony allows you not to lose calls and get detailed statistics on them. The business owner will always be in the loop by receiving reports on time and number of incoming and outgoing calls.
We will help build a modern communications infrastructure within the company and with customers. Thanks to the PBX setting, the server will not miss any important call, even when the employee is not in place.

Accessibility and mobility

A virtual number can be accessed regardless of the location, you only need access to the Internet.

Business convenience

Conferences with an unlimited number of participants, listening and recording calls, and intervention if necessary.

Safety

Thanks to encrypted communication channels, access to information is closed to third parties, unlike the old telephone networks.

Scalability

You can easily connect additional numbers for employees to IP telephony, meanwhile with the analog telephony, this is difficult to do.

We understand that for large manufacturing companies, the most important thing is a quality connection between employees and customers. We will help you transfer from old analog telephony to modern digital one smoothly.

Reduce
communication costs

Thanks to low-cost IP-telephony, you will reduce communication costs by tens or even hundreds of times.

We will open up
new opportunities

We will connect the virtual PBX service, and you will get the full range of modern call processing capabilities.

We will give you control
and collect statistics

Flexible and convenient statistics and call recording will allow you to optimize office operation to the fullest.

We will help you enter
new markets

Direct numbers in any city of the world will allow you to easily open new offices and explore new markets.

We will deploy a flexible call center that will be easily scalable depending on the needs of the business.

We will open
a personal account

It will store data on all calls: their number, time and duration, call records, a list of missed calls and detailed analytics.

We will connect multichannel

Customers will always be able to reach the company and never hear a busy line on the phone, so you will receive more calls.

Set up
call direction

You will be able to re-direct calls from clients to a group of employees, not just to one device. It will become easier to receive calls, and the response time will be reduced.

We will combine
telephony with CRM

Conversations are integrated with the CRM system: a client card is created automatically, so the manager sees the entire call history.

We will help you scale your existing IP telephony, purchase numbers and negotiate with local telecommunications companies.

We are
always in touch

We work 7 days a week, without days off and holidays. You can leave a request and one of our 80 specialists will respond.

We will
connect multichannel

Customers will always be able to reach the company and never hear a busy line signal on the phone, so you will receive more calls

We take care
of communication
with the head office

We work under the management of the head IT departments and adjust our processes and standards for you.

We solve problems
not directly related to IT

We solve issues related to IT maintenance, consultations on design work, purchase of equipment, logistics and negotiations.
Individual solutions to business problems
At the first stage, we find out the needs of the client, and we develop a unique commercial offer that meets your business objectives, based on them.
For each commercial offer, we develop the optimal telephony infrastructure:
Head office in Almaty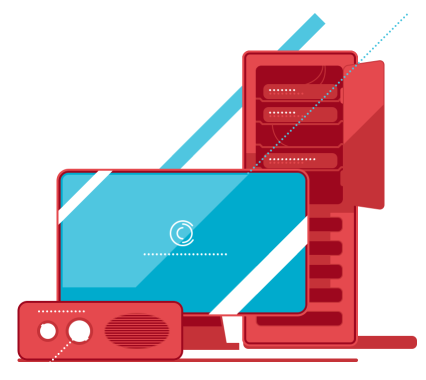 IP PBX Yeastar S100 (up to 100 internal numbers) with multichannel Internet SIP numbers and ten analog lines
GSM gateway for 4 SIM cards
43 operational IP phones
Branches in other countries
Conference calls
Analog lines 8 FXO via SIP gateway +2 lines in PBX with redundant function
Recording to HDD
Official partnership with the international vendor
Since 2013, we have been cooperating with IP.MATIKA, the official vendor of global manufacturers of subscriber equipment for IP telephony. This means that we purchase all equipment from a trusted partner directly from the manufacturer, cutting the retail middlemen.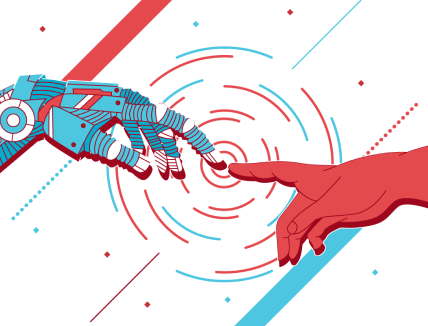 Calculate the cost for your company
Leave a request to get a free consultation on the cost of connecting IP-telephony for your company
Thank you!
Your request has been accepted for processing.
Our manager will contact you soon.

You might be interested in
Servers/LAN
Installation, configuration and maintenance of server and network equipment.