IT outsourcing service system developed

by IT Support Group.
On June 30, 2022, the «ASISTA» IT outsourcing service system became an object of intellectual property registered in the state registry of copyright-protected objects ©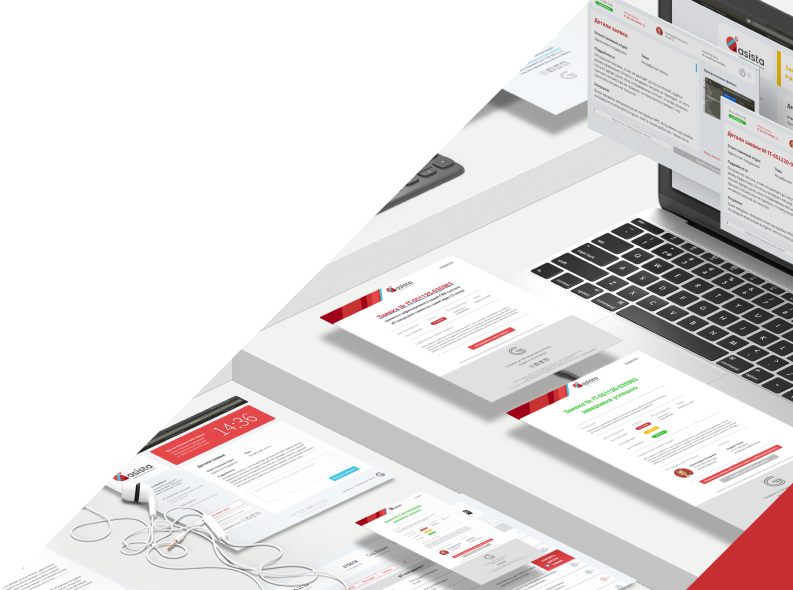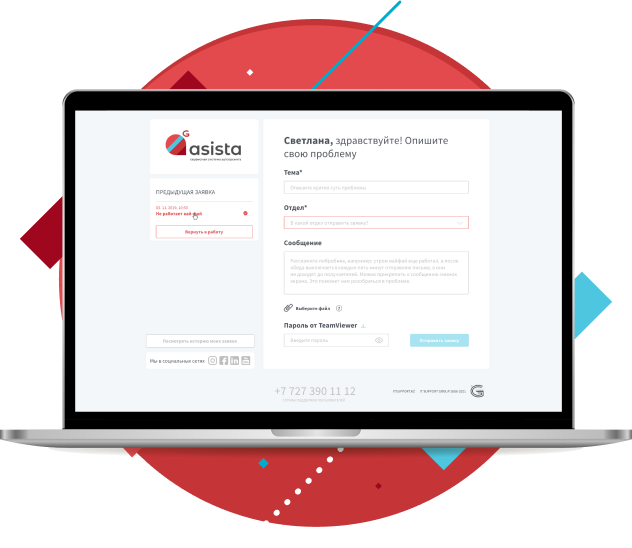 ITSM system developed for the Kazakhstani business space
Asista is a communication system between IT Support Group and our clients. It helps create a comfortable environment for interaction, increases the efficiency of IT specialists work, and provides you with all the necessary information about our collaboration.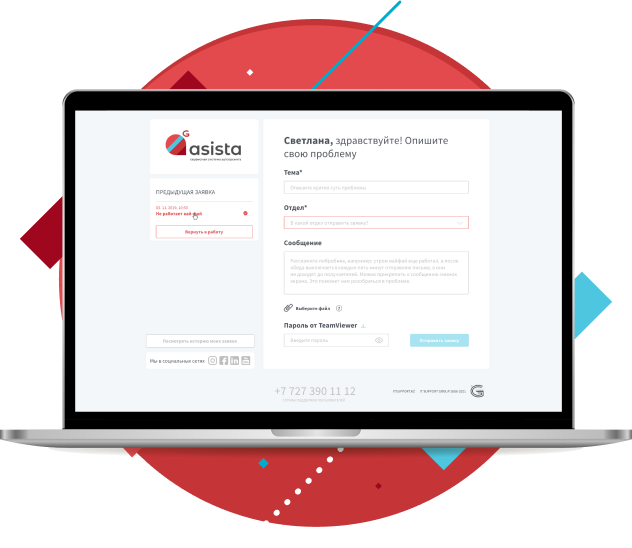 Asista is designed to make your interaction with IT specialists as convenient and effective as possible. Therefore, everything here is designed to speed up the processing of applications while giving you the ability to control the overall progress of the work.
Main functions
Recognizes the user by ID

Accepts applications via the web interface

Creates applications in our CRM

Sends notifications via email to users

Shows the status of applications

Provides convenient access to the archive of applications for an individual user or the entire company

Shows convenient statistics on applications for a required period to make management decisions (BI);

Helps in communication between the HR department and IT through the functionality of the access management module.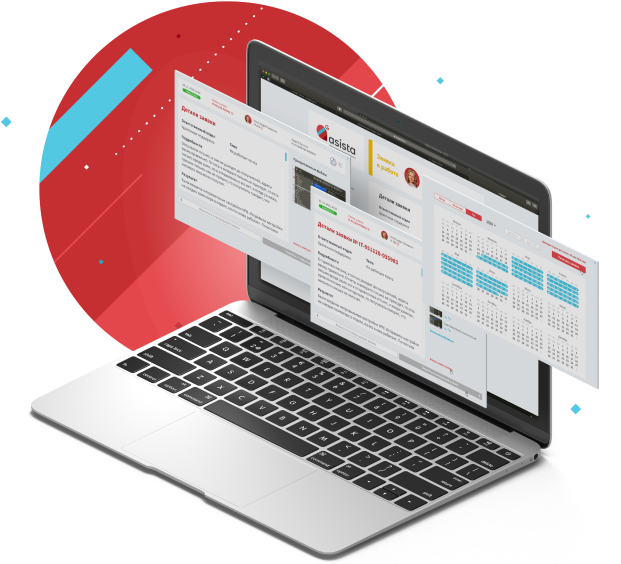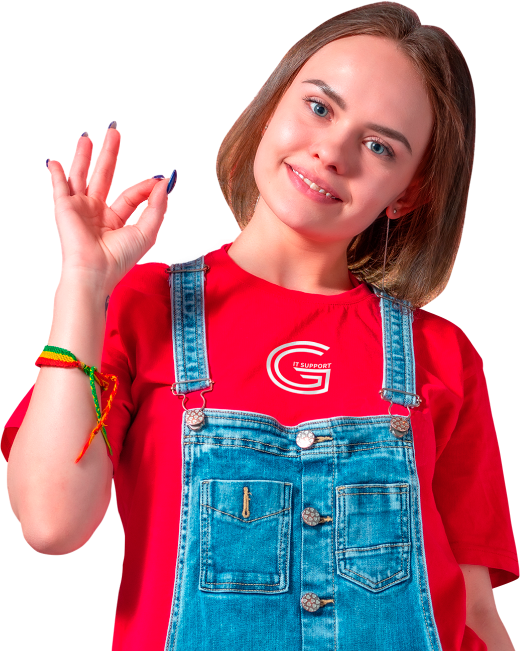 How to install Asista
At the start of every new client engagement, we conduct an inventory and assign a unique ID to each workstation. Asista is installed and configured by our company's specialist to recognize the user and workstation when a new application is activated.
Workflow algorithm
You launch the Asista icon on your desktop, and the interface opens in your web browser.

You select which of the service companies to submit a application to.

You determine how to submit a application: restore an archived one, submit a new one, or return a previous one

The specialist starts working on the application, and you can track its status.

After the task is completed, you can rate the specialists work and leave feedback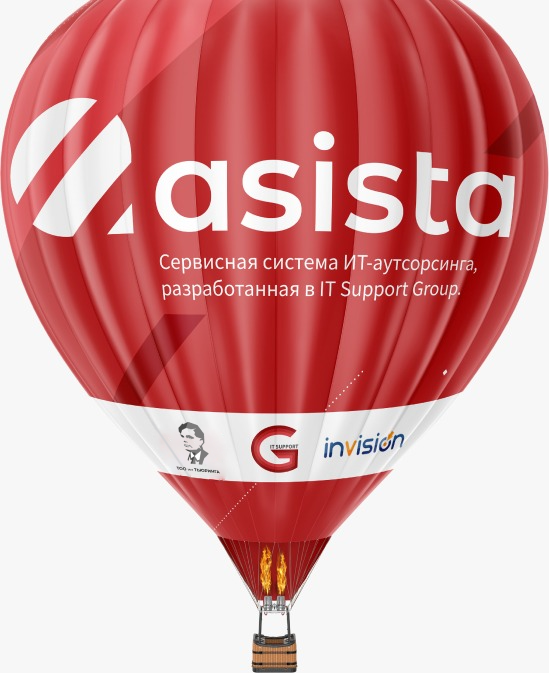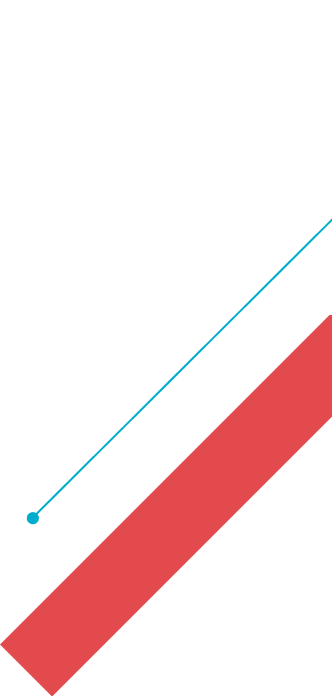 Application module

This is the interface where you submit a application. There are several ways to do this: if the problem arises for the first time, you need to fill out a simple and understandable form, and if the malfunctions recur again, you can restore the last application executed by us. After submitting the application, the system will send it to our CRM and assign a responsible performer who will start solving the problem in just a few minutes.

Notifications module

"We have implemented a notification system that automatically sends notifications to your email at every stage of working with the system. This way, you can track the status of your application at any time (from registration to status change), find out who has been assigned as the performer, and receive a report on the work done after the problem has been resolved."

Archive module

The archive module is available in your personal account, where you can access previous applications at any time. Access may be partial (the user only sees their own applications) or full (all company applications for all time). The list of applications can be generated by time, department, or status, and any closed application can be reopened.

BI module

This module in your personal account will provide you with analytics on applications - for this, we have set up a data export from our CRM and launched an engine that calculates and presents the data in the form of understandable business analytics. The module is a decision support system, helping you make choices based on objective analysis.

Watch a video

Module for access control

The Asista platform has a functionality that helps grant or revoke access to your employees when needed. There are several scenarios available:

New employee - you have a new employee and they need to be granted access and set up a workstation;

New employee

Employee transfer - an employee has moved to a different workstation or their working device has changed;

Employee transfer

Employee transfer - an employee has moved to a different workstation or their working device has changed;

Watch a video
Asista Concept

Asista evolved from a simple software for submitting applications that helped alleviate the workload on our employees. Now it is a system oriented towards you, our clients, which will constantly evolve and improve, offering you new useful features every year

Asista is a caring and competent assistant that is always available and ready to provide any IT specialist to solve any IT tasks of your business, from support and consulting to development or equipment delivery.
«
Leave a request for a free IT audit, and our specialist will check how everything really works for you
»
"Thank you for your request"
Alexey Belimov,
General Manager of IT Support Group
Thank you!
Your request has been accepted for processing.
Our manager will contact you soon.