Oustaffing
Some companies need staff members: in this case, we allocate our specialist or a whole department to work on the client's side under a contract.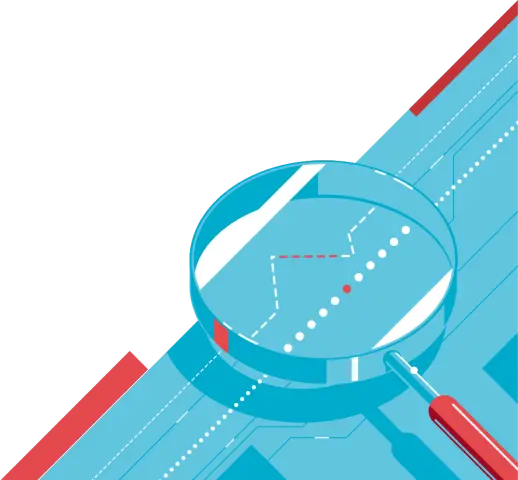 We define the goals and objectives of the business

We select the right specialist

We set KPI and tracking system

We introduce an outsaffer into working processes
Advantages
Flexible IT department

With outstaffing, it's easy to expand a department, narrow it down or temporarily transfer employees to a specific project and then return them back.

Minimal replacement risks

For each outstaffer in our company there is a «backup»: this is an employee of the same level of knowledge who replaces the outstaffer in case of a sick leave or vacation.

Work according to standards

We have standards that we created during our career experience. These standards are aimed at achieving the client's goals. We can bring your IT department to these standards or work according to yours.
We rarely recommend outstaffing for small businesses, since outsourcing is most likely enough to support the IT infrastructure of small companies. But for specific areas the processes of which are closely related to IT, outstaffing can bring many benefits.

We solve
problems promptly

We reduce business downtime where it is lethal: in call centers or educational institutions.

We provide
a ready-to-work specialist

We will optimize existing resources and engage new ones so that your business can grow.

We provide
work reports

We set a KPI and send reports on the results of its achievement.

We introduce
our processes

We work according to our own standards. We put things in order in IT and prevent problems.

We provide employees with deep experience in the IT field to bring your production infrastructure to a new technological level.

We conduct
regular audits

We fully check the operability of the infrastructure, introduce new technologies or update the existing ones to modern standards.

We optimize
the staff

In large enterprises the IT department can be overstaffed. We help to optimize it.

We act
as intermediaries

We close the gaps between the requirements of line specialists and management.

We give
recommendations

Based on the business objectives, we give recommendations on the equipment and software, used or planned for purchase.

We help to optimize the IT department for business tasks, we work proactively and prevent the emergence of routine problems in the IT infrastructure.

We work on
an individual SLA

We develop individual performance indicators for each company, depending on the goals of the business.

We leave you the opportunity to manage
the IT department

We make the IT department flexible – with outstaffers in the team, it's easy to expand or contract staff without the risk of downtime.

We catch up to
your work processes

We know your specifics and provide a full-fledged backup person: a substitute employee so that the work of other departments would not slow down.

We focus on
business objectives

Business is our main criterion, so we create all the conditions for you to develop and achieve your goals.

We adapt to your processes and act as «hands» and «eyes» of the head IT department.

We work under
your management

We know your standards and are ready to provide reliable outstaffers who will work under the management of the head IT department or the global IT company that serves you.

We guarantee
reliability

We provide IT specialists and their outstaff backers with the same level of expertise and knowledge of the processes.

We work
on SLA

We know how important the performance metrics of each IT professional are. We are ready to work according to your KPI and will provide a manager who will monitor its implementation.

We know
the specifics

We have a successful experience of implementing outstaffing in the processes of other foreign representative offices, so we know the specifics of reporting and documentation.
Selection of a specialist
We maintain all personnel documentation ourselves. We select employees based on the requirements of the client with certain personal qualities and level of expertise.
Foreign languages
Knowledge of accounting systems
Experience with a global IT company
Expertise in specific IT areas
Availability of a backup specialist with the same level of expertise
In addition to outstaffers, you get a full-fledged IT manager who communicates with the board, develops employees, manages them, sets KPIs and monitors its implementation. We select employees so that in case of time off or sick leave, we can provide a substitute.
Igor Avdoshkin
Head of Outstaffing Department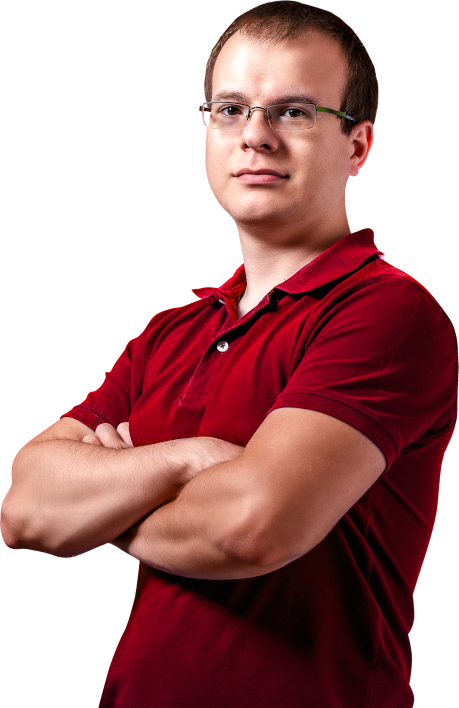 Assessed value
Calculate the cost of outstaffing
Estimated service cost per month:*
Find out the final cost from our manager*
Before we sign a contract, we conduct an audit (survey of your IT infrastructure)
What's included in the price?
You will have a qualified professional IT specialist and his back-up - a deputy to replace him in case of absence due to illness and/or vacation.
You do not have to deal with the papers: we work under a standard service agreement, and all personnel documentation is maintained by us.
If the company has a problem that the outstaffer can't solve, our department of field and server specialists and the line III of remote support will lend a hand.
Outstaffer works not only as an IT specialist, but also acts as an IT manager carrying out all communication with service and server specialists.
You might be interested in
Servers/LAN
Installation, configuration and maintenance of server and network equipment.