IT infrastructure support and maintenance
We build conscious information systems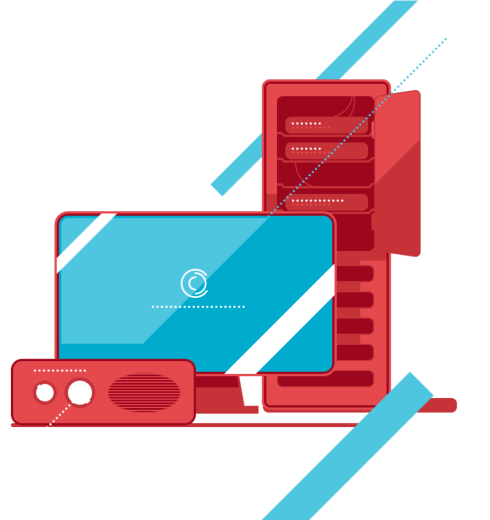 IP telephony
Corporate communications via IP telephony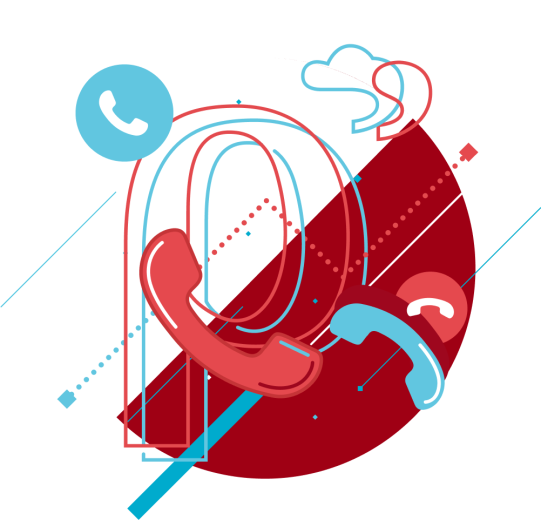 Outsourcing

We will help you to establish efficient and uninterrupted operation of your office equipment, software, accounting department, servers and IP telephony. We will support the performance of all systems and give a guarantee for our services.

Outstaffing

Some companies need certain employees in their staff: in this case we select our specialist or our whole department to work on the client side under the contract.

Servers

We provide highly qualified specialists to ensure that your servers and networks meet business challenges, and your valuable data is always safe.
What does this mean for your business?
Cost reduction

By hiring a service company, you reduce the company's expenses for the salary fund of a full-time IT specialist. And you get a proper IT department for a fair price instead of one specialist.

Processes speed-up

Our staff consists of more than seventy experienced IT specialists who process the requests of all your employees at the same time. There will be no more delays in work due to 1C or mail lags.

Safety

We build IT infrastructure so that there are no loopholes for cyber-attacks, not only from outside, but also from inside the company. We can set up limited data access for each individual employee.

Sustainable development

We grow ourselves and help our clients to develop along: we provide consulting services on individual IT projects, help to scale up the business, carry out a quick and efficient relocation of the entire office in one day.

Flexibility and versatility

If necessary, we contact the client's IT subcontractors: other service, provider and telephony companies. For international offices we work under the management of the head IT department or jointly.

Control and transparency

We keep records of incoming requests in the CRM system. We analyze requests from the client and work ahead of the curve: if the problem repeats, we look for ways to eliminate it or to optimize the equipment. We provide reports on the work done upon your request.
Cases
Large enterprise outsourcing

How we built the IT infrastructure of the entire company: head office, main production facility and two large production workshops in Almaty.

Branch of an international company outsourcing

We work under the guidance of the IT department of the Moscow branch. During the cooperation, the number of incoming requests has been reduced by three times.

Equipment unification as an outsourcing tool

How we brought all the office equipment of a trading company such as computers, components, servers and software to a single standard.
Who we are
IT Support Group is a large and reliable service company that maintains information systems. We form new standards of IT culture using the knowledge of Kazakhstani specialists and ITIL in order to increase the efficiency of your business.
17

17

years of successful work

We were established at the birth of the IT business in Kazakhstan in 2006. During this time, we have grown from a small business into a full-fledged service company with six departments.

500

The well-being of their entire IT infrastructures was entrusted to us by 500 companies from the service, manufacturing, trade, and logistics sectors. We work with 150 companies at the moment.

90

We employ 90 qualified IT professionals. All our employees undergo continuous internal certification to improve their knowledge and practical skills.

6

We provide outsourcing, outstaffing, server maintenance, equipment repair, field specialists and consulting services. We process applications with the single-window-system.
Our fortes
Expertise

For 17 years of work, we have accumulated a huge amount of knowledge. This experience is not in vain: we have formed our own training system for masters called The ITSG Institute. Each specialist goes through this training system and takes an exam. According to the results of the exam, the trainee receives the title of junior IT specialist and begins to work independently. The master degree improves qualifications and increases the salary.

Standards

We work according to the standards that we have developed ourselves. They are based on the international ITIL practice, as well as on our specialists' own experience. Standards define the criteria for the quality of our work. We guarantee the client high quality based on those parameters. Everyone can read about the standards in the contract and inform us if they are not met.

Work ethics

For each new customer, we conduct an express audit of its IT infrastructure: we identify problem points, give advice and help eliminate those flaws. Express audit is carried out free of charge, regardless of whether this customer will continue to work with us or not. Based on the audit, we write a brief which will help other specialists who will work with this customer in the future.
«
Leave a request for a free IT audit, and our specialist will check how everything really works for you
»
"Thank you for your request"
Alexey Belimov,
General Manager of IT Support Group
Thank you!
Your request has been accepted for processing.
Our manager will contact you soon.